Toyota Dealer near Madison, AL

If you're looking for a Toyota car, truck, or SUV, bring your search to Bill Penney Toyota, a trusted Toyota dealer near Madison, Alabama. We offer a massive inventory of new and used Toyota models, such as the Prius, Avalon, and RAV4, all in a range of options to suit your needs.
Learn more about our dealer services and find out why so many drivers rely on us for all their automotive needs.
About Madison, AL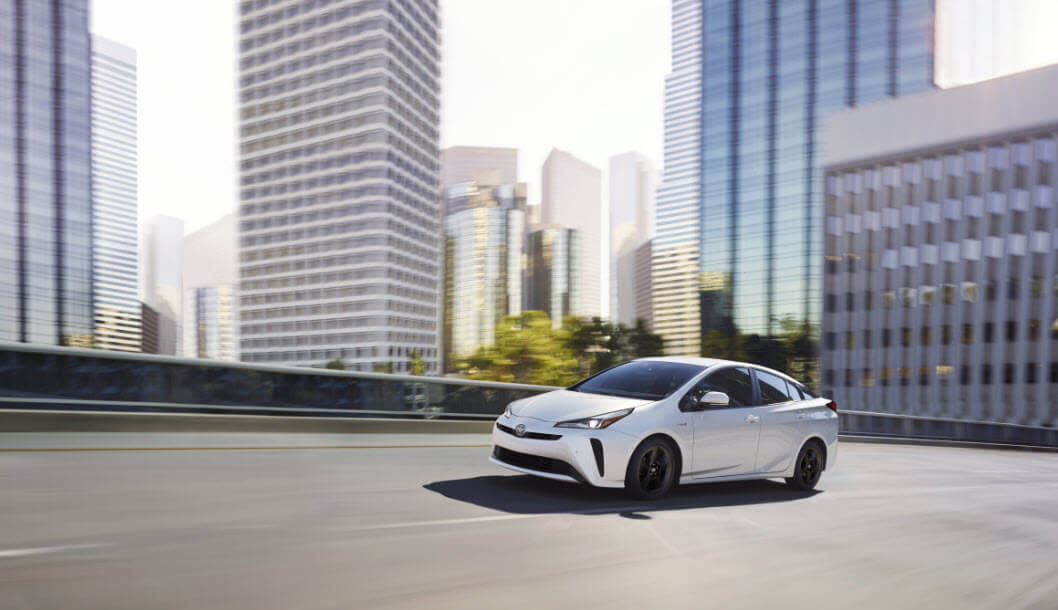 Located in Madison County, Madison is a vibrant city in Alabama that's part of the Huntsville Metropolitan Area. In the 19th century, Madison was an important location for textile mills that produced cotton, and it was the site of a battle of the Civil War. During World War II, military and NASA operations transferred to Madison.
Now, Madison is home to some of the most fascinating attractions in the state, such as the NASA Marshall Space Flight Center and the Historic Redstone Rocket Test Site. The area also boasts numerous parks and trails, such as the Indian Creek Greenway, the Bradford Creek Greenway, Dublin Park, and Creekwood Park.
If you want to experience all that Madison has to offer behind the wheel of a Toyota, check out the new and used Toyota models offered at our dealership.
Browse Our Toyota Inventory
Whether you're looking for a workhorse, a daily driver, or a sleek sports sedan, the Toyota lineup has it all. You'll have virtually limitless options to choose from, not to mention the array of standard and available features, especially if you choose a dealer like ours. We have a huge selection of different new and used models, so you're sure to find your perfect match.
If you're not sure where to start, our friendly sales representatives can help. We'll take the time to understand your needs for a vehicle and your lifestyle so that we can suggest a few options that would work well for you. When you've narrowed down your selection, we'll let you take your top pick for a spin.
Toyota Financing
When you've found your next vehicle, you can visit our finance department to speak to an expert about your auto loan or lease options. We'll go over your options and guide you through the financing process so you can feel secure in your decision. Even with less-than-perfect credit, we're sure we can get you a great rate on your next vehicle.
We also have numerous research tools available on our website to help with the process. Take a look at vehicle reviews and comparisons, read in-depth reviews on technology or safety features, or browse our current inventory to get an idea of what's available. When you're ready, you can fill out a finance application to get a head start on the paperwork.
Visit Our Toyota Dealership near Madison
If you're considering a new or used Toyota model, there's no better place to go than Bill Penney Toyota. As a Toyota dealer near Madison, Alabama, we're always happy to assist local drivers with all their automotive needs, so call or stop by today to see what we can do for you!
Testimonials
Ramsee was awesome!! I highly recommend him and Bill...
2-3-2020
Honest and transparent!
1-5-2020
Very Helpful
12-16-2019
Great service
1-31-2020
Dodge Challenger Experience
12-12-2019
EXCEPTIONAL SERVICE
8-15-2019
Best experience
8-11-2019
new car
7-31-2019
2017 Toyota Tundra
7-11-2019
Totally loved our experience
7-9-2019
Excellent Service
5-20-2019
Thank You you went over and above
5-2-2019
Loyal Customer
4-8-2019
Great service!
3-4-2019
Most professional sales staff I ever encountered
2-16-2019
Customer Testimonial
2-1-2019
Trell
1-9-2019
Great service!!!
1-8-2019
Awesome Dealership
11-7-2018
Jose is awesome
9-17-2018
Read More
New Car Sales Hours
(256) 270-2289
| | |
| --- | --- |
| Monday | 8:30 am - 7:30 pm |
| Tuesday | 8:30 am - 7:30 pm |
| Wednesday | 8:30 am - 7:30 pm |
| Thursday | 8:30 am - 7:30 pm |
| Friday | 8:30 am - 7:30 pm |
| Saturday | 9:00 am - 7:30 pm |
| Sunday | Closed |
Accessories Hours
256-837-1111
| | |
| --- | --- |
| Monday | 9:00 am - 7:00 pm |
| Tuesday | 9:00 am - 7:00 pm |
| Wednesday | 9:00 am - 7:00 pm |
| Thursday | 9:00 am - 7:00 pm |
| Friday | 9:00 am - 7:00 pm |
| Saturday | 9:00 am - 7:00 pm |
| Sunday | Closed |
Service Hours
(256) 801-7959
| | |
| --- | --- |
| Monday | 7:00 am - 11:00 pm |
| Tuesday | 7:00 am - 11:00 pm |
| Wednesday | 7:00 am - 11:00 pm |
| Thursday | 7:00 am - 11:00 pm |
| Friday | 7:00 am - 6:00 pm |
| Saturday | 8:00 am - 4:00 pm |
| Sunday | Closed |
Parts Hours
(256) 837-1991
| | |
| --- | --- |
| Monday | 7:00 am - 11:00 pm |
| Tuesday | 7:00 am - 11:00 pm |
| Wednesday | 7:00 am - 11:00 pm |
| Thursday | 7:00 am - 11:00 pm |
| Friday | 7:00 am - 6:00 pm |
| Saturday | 8:00 am - 4:00 pm |
| Sunday | Closed |
Body Shop Hours
256-562-0164
| | |
| --- | --- |
| Monday | 7:00 am - 6:00 pm |
| Tuesday | 7:00 am - 6:00 pm |
| Wednesday | 7:00 am - 6:00 pm |
| Thursday | 7:00 am - 6:00 pm |
| Friday | 7:00 am - 6:00 pm |
| Saturday | Closed |
| Sunday | Closed |