Why Buy Used
Having trouble deciding whether you or not you should make your next car a used car? You've come to the right place! On this page, we at Bill Penney Toyota have put together a list of the many different reasons you should consider buying used.
Shoppers in Huntsville, Athens, and Elkmont should read ahead to learn more about the many different benefits of opting for a used car over a new car!
Smaller Payments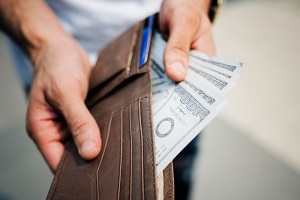 The first,and most obvious, benefit of buying a used car is the smaller monthly payments. Due to the total price of a used car typically being much lower than that of a new car but usually spread across a similar amount of time, the payments you'll make each month will be lower.
Additionally, used cars don't require such large down payments. Not only is this good for you financially,it also means that you don't have to wait as long to save up for your down payment.
Less Depreciation
The value of a new car depreciates as much as 30% the first time you drive it off the lot. That's a lot of value to lose right off the bat. With a pre-owned car, you won't lose anywhere near as much value when you first take it home with you.
Like new cars, used cars do depreciate in value over time. However, without that first initial hit that you get with a new car, you'll be able to resell it if you want to and make back a decent amount of what you already paid for it.
Countless Options
There are endless options to choose from when buying a used car. Not only do you have many years' worth of different car generations to choose from,you'll also have access to models that were discontinued sometime along the way. This just wouldn't be feasible with a new car.
If you are looking for something a bit newer, though, you can always look at certified pre-owned vehicles. While still considered used cars, these cars are "like new" and usually have fairly up-to-date features to offer.
Lower Insurance Rates
It almost always costs less to insure a used vehicle rather than a new vehicle. A lot of this has to do with the total cost of the vehicle, which is usually always higher with new vehicles. As a result, you'll be paying more each month to insure it.
The only instance in which insurance would cost more for a used car is if you buy a car that has very poor safety ratings. So, you'll want to double check the safety ratings before you commit.
Find Your Next Used Car!
As you can see, there a plenty of reasons to opt for a used car over a new car this time around. If you're thinking you're ready to get the ball rolling on finding your next used car, give us a call at Bill Penney Toyota. We're passionate about helping shoppers in the areas of Huntsville, Athens, and Elkmont find the perfect pre-owned vehicle for them!
Accessories Hours
256-837-1111
| | |
| --- | --- |
| Monday | 9:00 am - 7:00 pm |
| Tuesday | 9:00 am - 7:00 pm |
| Wednesday | 9:00 am - 7:00 pm |
| Thursday | 9:00 am - 7:00 pm |
| Friday | 9:00 am - 7:00 pm |
| Saturday | 9:00 am - 7:00 pm |
| Sunday | Closed |
New Car Sales Hours
(256) 270-2289
| | |
| --- | --- |
| Monday | 8:30 am - 7:30 pm |
| Tuesday | 8:30 am - 7:30 pm |
| Wednesday | 8:30 am - 7:30 pm |
| Thursday | 8:30 am - 7:30 pm |
| Friday | 8:30 am - 7:30 pm |
| Saturday | 9:00 am - 7:30 pm |
| Sunday | Closed |
Service Hours
(256) 801-7959
| | |
| --- | --- |
| Monday | 7:00 am - 11:00 pm |
| Tuesday | 7:00 am - 11:00 pm |
| Wednesday | 7:00 am - 11:00 pm |
| Thursday | 7:00 am - 11:00 pm |
| Friday | 7:00 am - 6:00 pm |
| Saturday | 8:00 am - 4:00 pm |
| Sunday | Closed |
Parts Hours
(256) 837-1991
| | |
| --- | --- |
| Monday | 7:00 am - 11:00 pm |
| Tuesday | 7:00 am - 11:00 pm |
| Wednesday | 7:00 am - 11:00 pm |
| Thursday | 7:00 am - 11:00 pm |
| Friday | 7:00 am - 6:00 pm |
| Saturday | 8:00 am - 4:00 pm |
| Sunday | Closed |
Body Shop Hours
256-562-0164
| | |
| --- | --- |
| Monday | 7:00 am - 6:00 pm |
| Tuesday | 7:00 am - 6:00 pm |
| Wednesday | 7:00 am - 6:00 pm |
| Thursday | 7:00 am - 6:00 pm |
| Friday | 7:00 am - 6:00 pm |
| Saturday | Closed |
| Sunday | Closed |