Oil Change near Me
If you happen to be searching for an oil change around Huntsville, Elkmont, and Athens, Bill Penney Toyota has a pristine service department to get the job done correctly. The importance of oil changes, along with their recommended frequency and overall purpose, are best understood by reading through any of the oil change guides crafted by our insightful staff.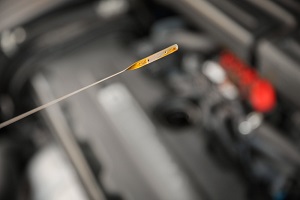 Routine service is a key for any vehicle no matter the make, model, or size. So, keep reading to get a brief overview of what the oil change process entails before diving further into the process!
How Often Should Oil Changes Occur?


You'll find that the number varies depending on a couple of exterior factors yet about every 5,000 miles is a good time to have an oil change.
A few of those factors would include weather conditions your vehicle is subjected to, the strain your engine is faced with which is more noticeable in high-performance models or heavy-duty trucks, plus your own personal style of driving.
Purpose of Oil Changes
Changing your oil is a large part of routine maintenance that will help ensure your model runs smoothly for many years. Motor oil is tasked with regulating engine temperature, serving as a lubricant for the many moving pieces under the hood, and collecting debris before dropping it off in the filter.
Your vehicle's performance will begin to fade if you skip oil changes or wait too long until swapping in fresh oil.
Signs You Need an Oil Change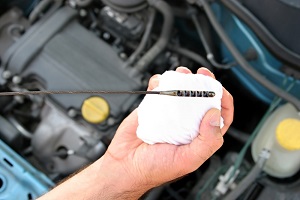 There are a couple of different ways you can tell if an oil change is needed beyond the 5,000-mile marker suggestion.
You can look at the oil itself for instance. If it's murky, sludgy, and thick, it's likely time for a change. Other points to look out for include fading performance in your model, odd noises or smoke coming from under the hood, or if the oil change light appears on the dashboard of your vehicle!
Learn About Oil Changes near You!
Along with better understanding the oil change process, you will learn about the Bill Penney Toyota Service Center by checking our a few guides. So, learn more about oil changes before scheduling your service appointment around Huntsville, Athens, and Elkmont. Contact us today!
Service Hours
(256) 801-7959
| | |
| --- | --- |
| Monday | 7:00 am - 11:00 pm |
| Tuesday | 7:00 am - 11:00 pm |
| Wednesday | 7:00 am - 11:00 pm |
| Thursday | 7:00 am - 11:00 pm |
| Friday | 7:00 am - 6:00 pm |
| Saturday | 8:00 am - 4:00 pm |
| Sunday | Closed |