Frequently Asked Service Questions:
Q: Do you do oil changes?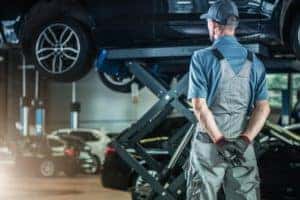 A: Yes! Oil changes are one of the many services we offer. Call or use a scheduling tool online to schedule an oil change.
Q: Do you offer brake inspections?
A: Yes, we offer brake inspections along with brake repairs if needed.
Q: When do I need to replace my car battery?
A: This can depend on different factors like the environment, battery age, and periods of battery inactivity. Schedule an appointment with us and we'll test your battery to see if you need a replacement.
Q: Can I get my tires replaced here?
A: Yes, you can. You can schedule a service appointment for a tire inspection and we will replace your tires if needed.
Q: How can I schedule a service appointment?
A: You can use our online scheduling form or call us directly!
Q: Do you offer service specials?
A: Yes, we do! Browse our service and parts specials right on our website.
Q: Can I order parts for my Toyota?
A: Yes, you can order parts right on our website using our handy parts order form!
Q: Are you open on the weekends?
A: We are open on Saturdays from 7am to 5pm, but closed on Sundays. Contact our team to see how we can help you!
Q: What services do you offer?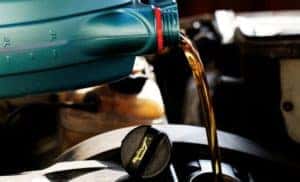 A: We offer oil changes, brake, tire, battery service and more! Contact our team so we can help you with your car service needs.
Q: How often should I check my tire pressure? 
A: With most new vehicles drivers can check the tire pressure on their dashboard but if you own an older vehicle it's recommended to check your tires once a month. If you're looking for a quality set of tires, a tire rotation or any other tire service, please contact our service department.
Q: Why should I buy tires from Bill Penney?
A: The right tires not only help contribute to your vehicle's handling and performance, but can also impact fuel efficiency and safety as well. If your tires are showing signs of wear, you can get exact replacements for the original tires at our service center. Schedule a visit with our team today!
Q: Why is my check engine light on?
A: Your check engine light could be on for several reasons from a loose fuel cap to a major engine failure, so it's important to have your vehicle serviced as soon as possible. Contact our team to see how we can help you!
Q: How often should I replace windshield wiper blades?
A: The quick answer is once or twice a year. However, different factors can affect your wiper blades, like strong winds, heavy rain, debris, and even sun exposure. If you think you need your wiper blades replaced, stop by our service center and we'll gladly replace them for you.
Q: How often should I have my tires rotated?
A: Generally, tire rotations are recommended every 3,000 miles to 6,000 miles. In many cases, a car will be due for a tire rotation and oil change at the same time, so many drivers have both services completed in a single appointment. Contact our service department to schedule a tire rotation today!
Q: Can I Switch to Synthetic Oil or a Different Grade?
A: We recommend you check the owner's manual to see which oil grade is best for your car. Usually, switching to synthetic oil is not an issue but sometimes, it's not the best practice for older vehicles. You can contact our service department to ensure that the oil grade you're using is right for your car.
---